Hi eveyone,
Writing to you from the heart of the pre season. Week 3 soon in the books. Another week in the bag.
Next week we are moving to play the pre season tournament Diryiah Cup. The event consists of 12 world class players and we are looking forward to play some sets!
The last week in the ATP calendar was the ATP tour finals followed by the Davis Cup finals in Malaga. I have to say I don't really get the new format of the Davis Cup. I don't want to sound negative at all and I like change! Like trying new things. The old format of Davis Cup had its challenges for sure but I do miss the home and away feelings that were Davis Cup for me. This ties made the Davis Cup special from the rest of the weeks. You also got to play ties in countries and places that you normally never would visit and on surfaces that were challenging for the visiting teams. I personally miss the atmosphere and the challenges that was created during those ties.
What surprised me a lot as well with the format/rules was giving a loosing team from the qualification a wild card into the Davis Cup finals.  I really don't get it when it comes to sports. Giving the loosing team a second chance belongs more in reality TV if you ask me (we see this often in shows like Survivor). You have to be rewarded for the sacrifice of going to play with the best team in the qualies.
A very good thing (if you ask me) with the new format is that the winning- runner up team gets a bye and does not need to start defending until later the following year.
A new format that has been put on hold is the ATP Cup. The ATP Cup has now been replaced by the United Cup that will try to unite women and mens tennis. A new version of the old Hopman Cup but with ranking points. Love the idea of putting men and women together. And love trying new formats to attract the tennisfans. And also as much as I love people that are brave too try new things I also respect people that owns the decision and will say – "this was a try but it did not really fly".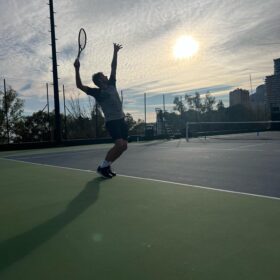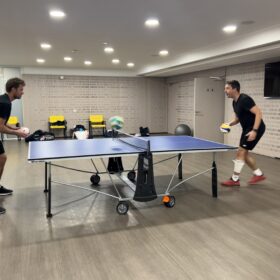 Looking forward to a good Sunday with some good sessions. Perhaps I will try some new drills:)
Have nice weekend!
Magnus