Hi everyone,
The first Grand Slam for the year is just around the corner. Australian Open in Melbourne. The build up has been good for us. The first edition of United Cup was played as the first event of the year. A great new event, with some things to improve for sure, but a great start. Really like the fact that men and women come together and play for real points together. Not many sports can do that. Our sport can!
From my perspective (but who the hell cares what I think hahaha) as a coach I would have loved to have at least 3 matches guaranteed. Meaning 4 teams in the group instead of 3. I would also like to see the finals being played in a new city making it equal for all the teams. Now we had teams that needed to travel and 1 team that didn't need to travel. That team also stayed and played on the same court as in the group stage. I didn't think that was fare. But overall fantastic event that I hope will continue!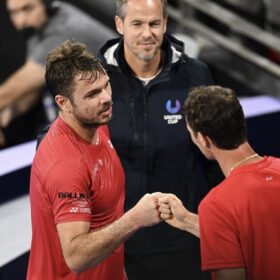 We were in Brisbane and the events over there are always so well organised! The crowds are always good and they really know tennis. A lot of courts to hit on and a great gym. What more do you need:) I also took some time off to tick off one item from my bucket list- SURFING!! My wife Jessica, who was in Brisbane with the team, loves surfing and now I will also look to improve my skills!!! A lot of sharks around so I was a bit scared but I have made my first surf anyhow!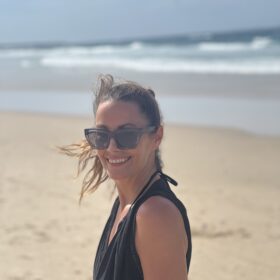 We have now been in Melbourne for a couple of days and its been fantastic days of training. We have been hitting with Zverev, Daniil, Di Minaur, Stricker, Denis and one session with old me in one corner hehehe. Last weekend coming up before the start on Monday.
I also read the news that ITF has ended the agreement with private investment group Kosmos regarding Davis Cup. I hope that Davis Cup will come back to the old format with home and away ties. It was lovely for tennis to be seen at some remote places around the word. There were also upsets with smaller countries beating bigger countries due to the fact with the home team choosing the surface. I loved it. I also know for a fact that many from my generation started playing tennis because of the atmosphere at Davis Cup matches at home.
Well enough said about Davis Cup. Now all eyes are on the Australian Open. Good to Great Tennis Academy will not have any juniors in the draw this year. Most likely we will have a few players at Roland Garros's however. We had Otto Virtanen and Mona Barthel in the qualies. In the main draw we have coach Mikael Tillström working with Viktorya Tomova (who made a big jump in the rankings 2022) and then Stan offcourse.
Keep the fingers crossed for us and hope you will enjoy the tournament wherever you are!
Magnus