Hi again,
I feel so privileged to have been working at a high performance center with ambitious people for the last 10 years. And the feeling gets even better when knowing it all started on a piece of paper on a flight over 15 years ago.)
Im proud to say that Good to Great Tennis Academy is a great location for anyone looking to become a better tennis-player. After 10 years we feel that the structure of the academy is starting to get in place. But it's a constant struggle. And it has been easy over the last 10 years if you have high ambitiouns. Building something robust is not easy and can't be easy. Should not be easy. To start a company from zero. With nothing. No foundation from anyone. Against all odds. But we have had 1 single focus and that is player development and how to create the best possible set up for the player that choose Good to Great. At the same time we have a responsibility towards over 40 employees.
The results have been outstanding this year! We have won over 20 International titles. ITF junior, ITF Men and Women as well as Tennis Europe. We started as something of a Swedish hybrid academy in 2011. We helped Elias and Mikael Ymer for several years through Team Bactiguard as well as Rebecca Peterson through Team Catella.
Mikael was European number 1 as 14 years old and made Wimbledon junior finals with Good to Great. Elias had amazing ITF junior years and qualified in all 4 Grand Slams the last period with the academy. We spent a huge amount of money on the three and we are happy to see all of them close or inside top 100 now!!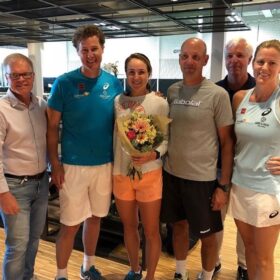 Since that period we transitioned towards a more International academy with focus only on player development. Players from all over the world (including Swedish players) are living inside the academy having all the development with us. All players are our players and it does not matter what country the players is from. The decision came when we never really got close to a real collaboration with the Swedish Tennis Federation and the main thing is that we strongly believe that our Swedish players at the academy will grow and get better (the start has obviously showed that we are right). Its a huge satisfaction for all of us to see that the work and big recourses we put in is giving us results. The results on the court is directly linked to the environment around training and competition. We will have 2 players in the year end TE masters. We have career high rankings on many players and we will most likely see players from the academy in junior Grand Slams 2023. Last time around we saw a bunch of juniors in main draw junior Grand Slams was when Caijsa Henneman and Gustaf Strom from Team Catella and Harry Wendelken etc made the draw. Those players were really making progress back and we had an amazing set up with tournaments leading up.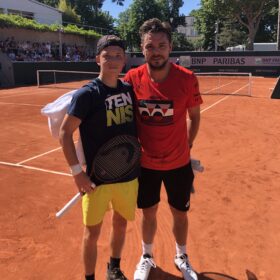 Today we have a solid organisation. Mikael Tillström is our head of Sports at Good to Great and is spending most of his time awake at the academy. We have responsible coaches in each segment starting from 10 years of age. Johan Szabo leading the way working with the youngest players and I'm supporting Johan in that work together with Dejan Zlicar as well. Great team!
Johan Hedsberg och Martin Öhrman are teaming up with our biggest group of players around the ITF junior segments. Tomas Romero from Argentine also working in that segment with mostly the girls.
Magnus Tideman was the last coach to join the High Performance academy and he is working with the team mostly with he slightly older players together with Peter Carlsson and Joakim Nyström. Former world number one in doubles Jared Palmer has also joined Good to Great part-time and we are super excited about that!
Our performance team is top notch!! Ulf Ekstam is our Head of strength&conditioning and Fredrik Johansson head of Medical team working alongside Anne Weibull among others.
During the last years we have hosted players from all over the world. During the lock down we were very fortunate to be open in Sweden. So the academy was open but we did not take any players from the outside. We had our own lockdown inside the academy:)
The results 2022 has been the best in the history of the academy. 2023 we will have Grand Slam players again in all classes:) GREAT work players, coaches and staff.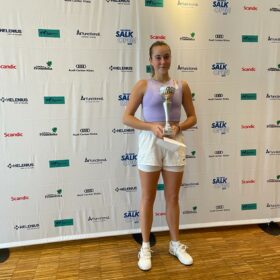 The the war in Ukraine came with everything that came with that. It was a no brainer to open our arms and the academy to people from Ukraine. We have had families and players in the academy and we still have. I have coached by google translate for the first time in my life 🙂 and its been beautiful. We still have Daria, Dasha and Sasha with us. Lovely young ambitious players!
If you want to get in contact with our academy and if you are curious to try it out just hit the contact button in my blog and I will respond and put you guys in contact with the right people back home:)
Have a great day!